Lakeland Centres Methadone Treatment
Lakeland Centres methadone clinics are comitted to serving your addiction treatment needs.
Send us an email and find out how easy it is to re-start your life with treament.
Methadone TREATMENT Services
Medical screening
Physical examination
Daily dispensing of methadone
Urine drug screens
HIV testing
Hepatitis testing
Client assessment
Individual treatment planning
Individual counseling
Health & Nutrition instructions for pregnant women and referral
Ancillary services referral
Drug evaluations
Two Locations, One MIssion
Lakeland Centres has two locations serving methadone clients in the Lakeland Florida and Norcross Georgia metropolitan areas. Guest dosing is available at both locations.
THE BENEFITS OF METHADONE TREATMENT
We can help you through our methadone and opiate addiction treatment program if you:
Have an opiate addiction of at least 12 months
At least 18 years old
Have tried to quit but cannot on your own
Have the desire to regain control of your life!
The common benefits of methadone used as a treatment modality for opiate addiction includes but are not limited to the fact that:
Methadone is orally active. As an ingestible medication, individuals consume the medication once daily. This activity replaces the dysfunctional activity of medicating or injecting various opiates of abuse 4-6 times per day.
Methadone has a half-life of approximately 24-72 hours.
Methadone, when prescribed in a regulated dose, has no intoxicating or euphoric effects.
Methadone is implemented as a medication that promotes stabilization and not abuse.
Methadone decreases cravings for opiates and provides a blocking effect against other opiates that have the potential for abuse.
Methadone has a few side effects that include but are not limited to weight gain and decreased sexual libido.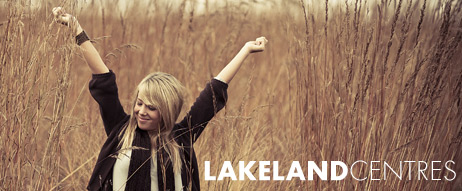 Mission, Vision & Values
MISSION STATEMENT FOR LAKELAND CENTRES
Our mission is to ethically provide to each consumer the highest level of clinical and rehabilitative services. The staff of Lakeland Centres will dedicate their time, effort and support as you embark on the enriching journey of a healthy lifestyle.
Your recovery is our primary goal and by treating you with respect, honoring your privacy and maintaining confidentiality, we at Lakeland Centres feel that we can successfully take this journey together. And on behalf of Lakeland Centres, we wish you wellness and prosperity.
DOSING FEES
Evaluation: $95-$150 (depending on services)
Weekly Fees: $80-$140
Contact us for additional information about fees
Methadone guest dosing form (.pdf)
Special Needs & Reasonable Accommodations
Lakeland Centres wishes to take steps to ensure that no individual with a disability is excluded, denied services, segregated or otherwise treated differently than other individuals because of the absence of auxiliary aids or services.
If you need any auxiliary aids or services identified in the Americans with Disabilities Act, please contact Dorothy Dugie, Lakeland Centres Florida Program Director (863-687-9900) or Joelyn Alfred, Lakeland Centres, Georgia Program Director (770-840-9912).
Unless advised with adequate notice prior to the meeting of any special requirements due to disability, Lakeland Centres cannot guarantee that the requested services or equipment will be available.
What are Opiates?
Hydrocodone
Morphine
Loritab
Dilaudid
Loricet
Morphine Sulfate
Oxycontin
Darvocet
Vicodin
Phentinol
Duragesic Patches

Vicoprophen
Oxycodone
Codiene
Heroin
Percodan
Demerol
Percocet
Tylenol 3
Roxicet
Roxycodone